CUT PROMOS
 BROCK LESNAR V. HHH : The Rap Battle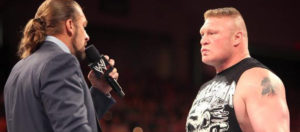 Summerslam 2012. Bock v HHH.  One of the classic feuds of Wrestling history.  To make sure they made the biggest splash,  both of these wrestlers reached out to our own Dirtiest Players to write some Diss Rhymes for each of them. Give them a listen and let us know which one YOU think is better!
We also have breaking news that there may be more of the storyline coming, as Paul Heyman has now stepped into the studio to record his synopsis.  Stay tuned!
UPDATE: Paul Heyman just left the studio! Here's what HE had to say!